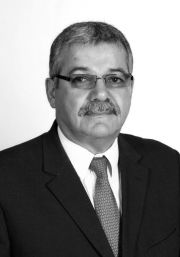 George is the founder and Managing Director of G. Josephakis Audit Ltd. He has over 25 years experience in the accounting and auditing profession in Cyprus, the UK, Greece, Romania and Russia.
He is a member of The Institute of Certified Public Accountants of Cyprus (ICPAC), a Fellow of the Association of International Accountants in England (AIA) and a member of the Institute of Financial Auditors of Romania (CAFR). He is also a member of the Council governing the Association of International Accountants as well as President of the Greek and Cyprus AIA branches.
George is a senior lecturer in Greece on International Financial Reporting Standards (IFRS's) and on International Standards on Auditing (ISA's).